HOSPITALITY DELIVERED
Offering individually curated wine packages, monthly wine club subscriptions, and fine dining meal kits for special occasions. Next offerings will be at Christmas, and New Year's Eve.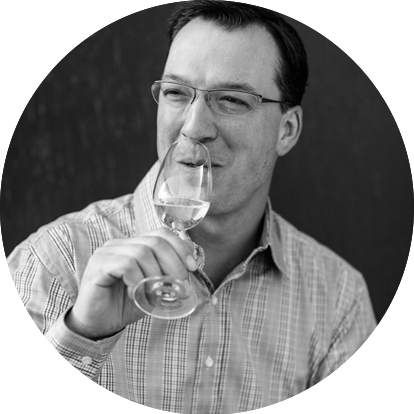 CHRISTMAS 2023
2

products
CURATED WINE PACKAGES

2

products

BECKTA WINE CLUB

1

products
FOOD ADD-ONS

6

products

DRINK ADD-ONS

4

products
Showing 2 of 6 products on FOOD ADD-ONS collection
Showing 2 of 4 products on DRINK ADD-ONS collection
GIFT CARDS

1

products

APPAREL

1

products
Gift Cards

Regular price

From $50.00

Sold Out
"Your Curated By Beckta meal was outstanding! Everything was delicious - but not just that - the whole package was enjoyable - it was a party in a box for the three of us and we really needed it! The wines were excellent and the instruction video was a gem. The way you did the video instructions was wonderfully approachable - it put us all at ease to participate in the putting together of the meal: everything you did, from complaining about how your stove works, to rummaging around in the drawer to find your spatula, to telling stories about your colleagues, made it all real, human and doable, and we all wanted to be involved. It was great to have you in our kitchen to help us with dinner and the playlist was great! Don't change a thing - it was the highlight of our pandemic year."

— Roger G.

"It is my turn to thank you for the fantastic experience you created for my wife and me last week. Each of the food items was amazing, I'm sure you can taste that yourself. But to comment on the experience - everything from the packaging and instructional video to the Spotify playlists (I'm happy to see the title of Curated has been extended to music) - this really brought it one notch higher if that were possible. Kudos to you and the team for creating not only a great meal but an exceptional experience."

— Nelson C.

"My youngest, Justin (15), and I did the 'finishing' and we both enjoyed learning some tricks from a pro. We actually cleared off the junk on the dining room table, laid my grandmother's silver and dug out the china plates. Lorne, Justin and I sat for a couple of hours over dinner just chatting, which doesn't usually happen on a Friday night with a 15 year old. You're delivering an experience, not just a meal. The morning email with the video link created anticipation before the early-afternoon arrival of the well-packed box and then we had to wait all afternoon before we could start cooking!"

— Krista M.
Frequently Asked Questions
I'm having trouble placing my order online. What do I do?

Call us at (613) 238-7063 or email us at yum@beckta.com, and we'll be sure to help you out!

Can I use a Curated By Beckta Gift Card at one of your restaurants?

Absolutely! Redeem your Curated Gift Card at Beckta, Play or Gezellig. Restaurant gift cards can also be used for our Curated products by calling (613) 238-7063.

What do you charge for delivery?

Our local delivery fee (within 25km of Beckta) is $10+HST. For deliveries beyond 25km but within 50kms, there is a $20+HST charge.

I'm hoping for a delivery date that is not listed. Can you help me?

We currently deliver Tuesday through Friday.

Can you deliver outside of Ottawa?

Yes, for an extra delivery fee. Please email us at yum@beckta.com and we'll calculate the delivery fee for you.

Can you deliver to Quebec?

Unfortunately, we can only sell in Ontario because of the liquor laws, however, you can pick up your order at Beckta.

How do I pickup my curated wine case?

Pickups are available Tuesday to Friday from 11am to 4pm at Beckta (150 Elgin Street). When you arrive, the doors will be locked so please call us at (613) 238-7063 to let us know that you're here, and we'd be happy to meet you!

Can I choose the wines for my case?

We love curating a custom case for you around your personal tastes and preferences! Just let us know your favourite styles, regions or grape varietals in the notes section, and we'll put something great together for you in the white/red/sparkling mix you like best. In your unique package, you will find a full list and description of your special wines, along with wine pairing suggestions.

Can you get me a particular wine?

We sure can try. Our cellars our deep but we don't have everything. If you have a favourite wine, please let us know, and we'll do our best to match the style as close as possible.

Are these wines sold at your regular restaurant mark-up?

No way! The mark-up is about 25% of our normal restaurant mark up, depending on the product. We are competing with the LCBO, and want to offer extraordinary value on wines you can't get at the liquor store, only from our favourite small producers.

Are your meals ready to eat?

Some ingredients are fully prepared but the dishes do require a small amount of cooking and finishing (appx. 15-25 minutes). Finishing instructions and YouTube videos by Steve Beckta are provided via email to assist in finishing each week's kits.

Can I order meals only?

You sure can! Just check out the "meal kits" tab.

I want to order for today but have the meal tomorrow. Is this ok?

Absolutely! You can reheat your meal up to 24 hours after delivery/pickup. Just make sure you refrigerate the contents of your meal kit as soon as you can, and when you're ready to eat, follow the finishing instructions for next-day, drool-worthy meals!